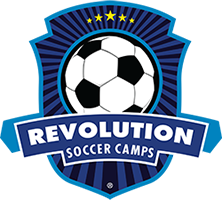 Improvement & Fun
We offer a wide range of high quality of training and development camps nationwide.
Our soccer staff is committed to the best on-field experience because of our top-notch staff of veteran coaches and players. Each director has a proven training program designed to ensure maximum improvement of all campers.  Campers are grouped by ability and age, and spend each day working on their technical skills like footwork, passing, trapping, heading and shooting as well as team concepts and tactical skills.  We believe in personal interaction with each camper and are committed to the development of each campers skill set and goals.
Since 2001, our company has developed over 100,000 young athletes at our camps nationwide. All campers came in with the hope of having fun and learning new skills and left camp with friends and memories that will last a lifetime! Join us this summer to get better and make these great memories for yourself!
Dear Parents and Campers,
I'd like to introduce our new Lacrosse and Leadership Camp for Boys to you. I have designed this camp to address a void in the growing lacrosse community. While players are spending time playing for sometimes multiple teams, there appears to be a lack of leadership and team building development. We have found the perfect facility for this camp—the Brookwood Camp site in Glen Spey, NY. This 165 acre estate offers us the best of both worlds—a top-notch training environment with several athletic fields, full indoor field-house, box lacrosse rink along with a traditional camp setting that comes complete with cabins, a brand new dining hall, lake, swimming pool and more!
At camp, we will help campers learn about being part of something – a team or cause – bigger than themselves. The camp will combine outstanding lacrosse instruction with off-field camp activities designed to promote teamwork and teach leadership skills. At the end of camp, we want all campers to not only be better lacrosse players, but also recognize how as leaders they can be more valuable to their team, their school, and their community.
On behalf of our staff, I look forward to the opportunity to meet and work with you this summer.
Best regards,
Jeff Tambroni, Director
Head Coach, Penn State University